About Us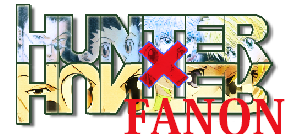 The Hunter x Hunter Fanon Wiki, founded in 2012 by Davidchola2, is a wiki of Fan fiction based in the Hunter x Hunter universe. Here, we allow users to create their own fan fiction stories, characters, locations, etc., as well as allowing them to collaborate together in what is known as a roleplay; where fan fiction writers can write stories together, pit characters against each other in fights, and even do comedy skits. Users are also encouraged to get to know each other, make friends, and communicate with each other via the Message Walls provided by Wikia to promote a friendly writing environment, as well as allowing them to collect feedback for their works. Our goal is constant improvement in quality to become the best Hunter x Hunter fansite on the internet!
Hall of Fame
The Hall of Fame is the ultimate nod of recognition towards articles that have been distinguished for their evident quality and creative content. It stands as a representation of what the community holds to the highest regard, and is a feather in the cap of anybody who manages to make the cut. A full list of all honoured articles can be found here.
Random Feature Article
The Phantom Troupe (幻げん影えい旅りょ団だん, Gen'ei Ryodan), often times just referred to as The Troupe (旅りょ団だん, Ryodan), is a world-renowned gang of thieves with Class-A Bounties on each members heads. The group is also known as "The Spiders" (旅団クモ, Kumo) and its members go by the name of "Spiders". It's founding members hail from Meteor City.
Announcements
Here the Administration Team will announce the updates or publish news related to the Wiki.
April 14, 2021- The new updated Main page is here. I hope you like the new look and remember that it can be changed back to the normal page at anytime if the Owner doesn't like it. I hope you guys like it and hope its easier to go through the wiki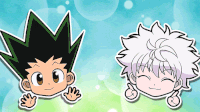 Welcome, <insert name here/>! This is your chairman speaking! If you're not sure where to start, press the big green links on the right or the ones under here if you're a beginner at Wikia!
Community content is available under
CC-BY-SA
unless otherwise noted.